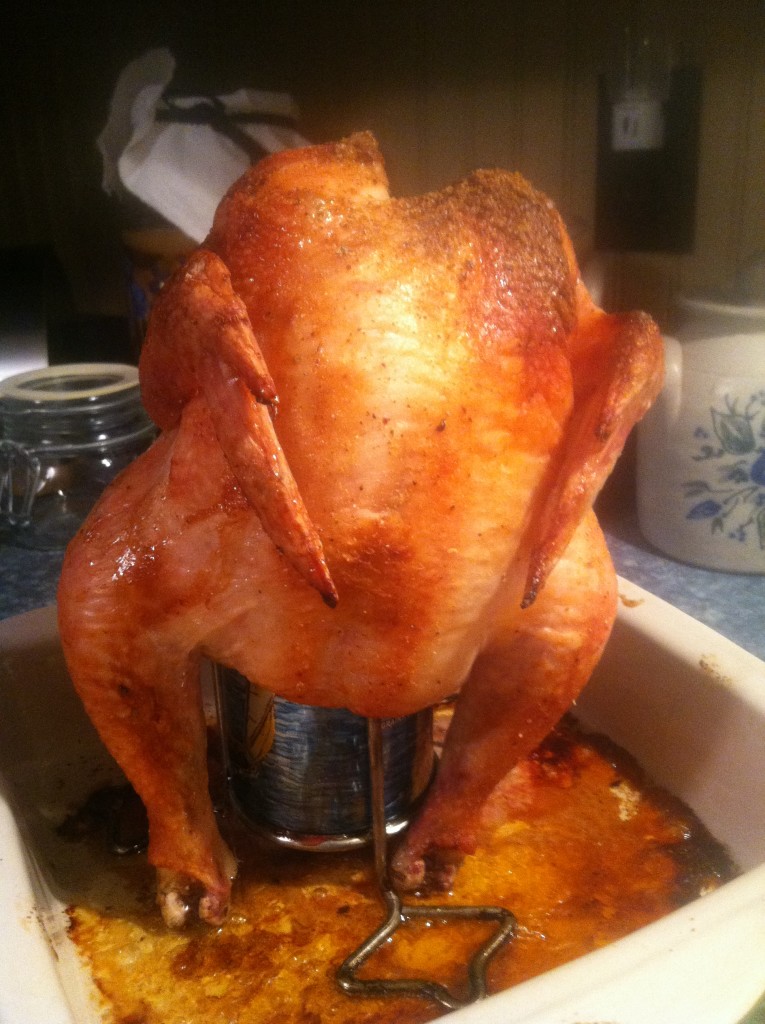 Beer can chicken made with one of our local farm-raised broilers. All I can say is I wish I had a way to transmit the aroma on the internet. (iSmell?) The beer basically steams the meat from the inside while the oven roasts the outside, keeping it moist and juicy, and all the fat drains off below and away from the bird.
Anyway, we raised 50 of these this year. If you are interested (and I know some of you are) here's the pricing:
5.5 lb whole broilers – $15.95 ea
7.0 lb whole broilers – $19.95 ea
While supplies last, so get clucking!
Call us at 1-603-569-7701 to arrange pickup.
PS: Stay tuned for pork, bacon and ham. (not beer can pork)