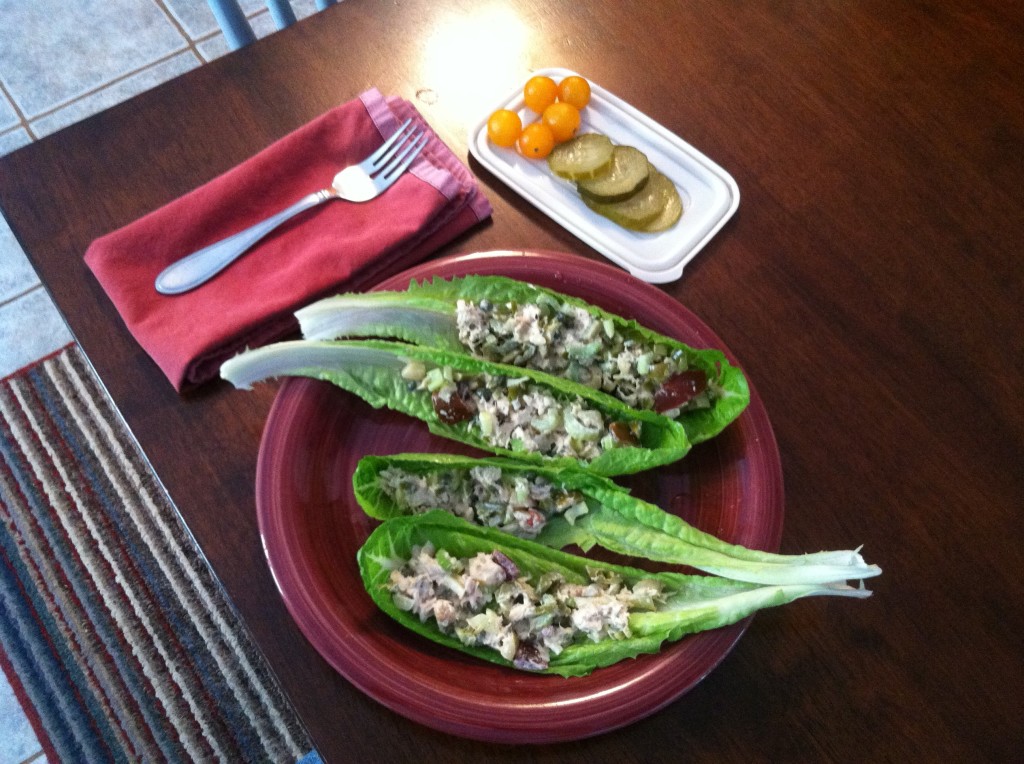 Lettuce wraps are great because you can do almost as many things with lettuce as you can do with traditional sandwiches. Here's a great recipe we made up recently that's flavorful, filling, gluten free, dairy free, and loaded with high density nutrients.
Spicy Tuna Lettuce Wraps
A Can of your favorite tuna
2 Tbspns mayonnaise or equivalent dressing
2 tbspns capers
1 small brown tomato, chopped
2 sticks of celery, chopped
1/4 cup diced yellow or green onion
1/4 cup diced spanish olives
1 tbspn minced pickled jalapeño peppers
Romaine lettuce
Just mix the first 8 ingredients together well, and spoon onto rinsed and dried lettuce leaves. Suggested variations on this: chicken, salmon, hard-boiled eggs or tofu.