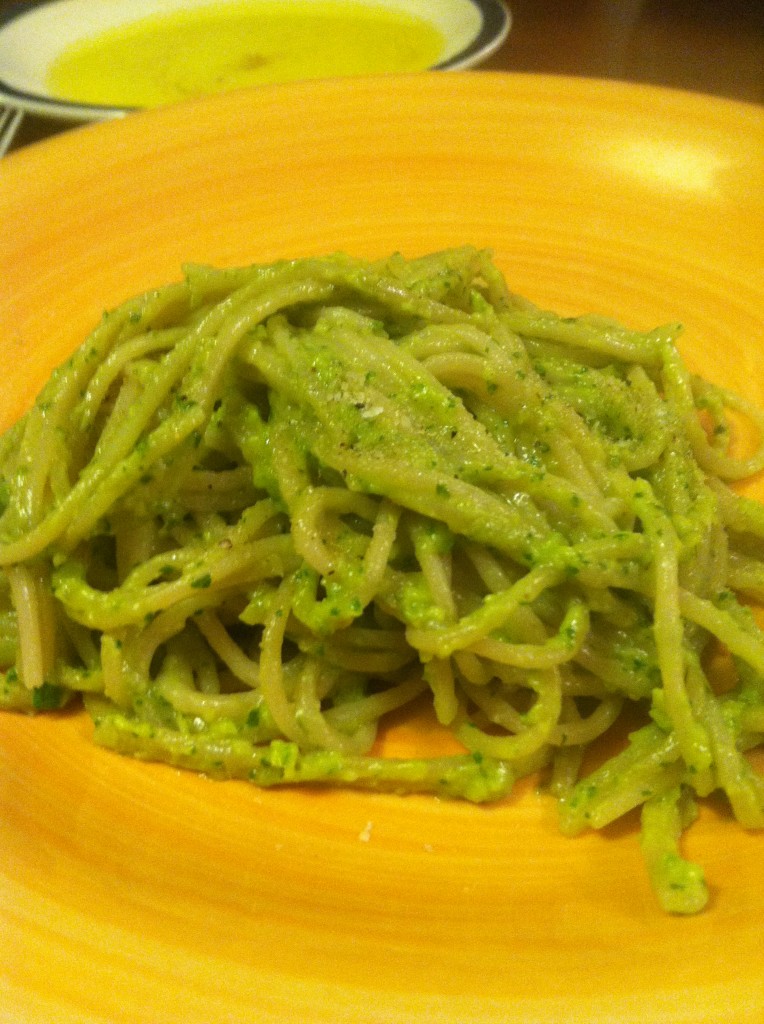 Here on the farm, we're always on the lookout for healthy alternatives to our favorite, old-world comfort foods. This Gluten Free, Dairy Free, Vegan recipe comes from a friend online who loves avocados. We love them too! Along with pesto and pasta. We find that vegan recipes include a lot of avocados and for good reason: Avocados are a great way to get "good" fats, with no cholesterol. Avocados are loaded with protein, potassium, folate, vitamin C and vitamin A and a whole lot of other vitamins and minerals in their natural form. Read more about avocados here. This dish is an amazingly rich and satisfying meal containing many of our favorite high flavor and highly nutritious foods, without the foods we wish to avoid for health reasons. Hard to believe how delicious and creamy this is!
Avocado Pesto Pasta Recipe
1 medium Avocado – peeled and pitted

3 cloves of fresh garlic, peeled

1/4 cup fresh basil leaves, minced

2 tbspns extra virgin olive oil

1 tsp salt

8 ounces uncooked gluten free pasta
Put water on to boil for the pasta, according to supplier's directions. Put avocado, garlic, basil leaves, olive oil, salt into a blender and blend until smooth. Cook your pasta.
Put the avocado mixture into a large mixing bowl. Once the pasta is cooked, drain and add to the bowl. Mix the avocado mixture through the pasta and serve. Goes great with a green salad or gluten free bread. We like to go for garlic and pesto overload! just double up on the garlic and basil.. mmm.
What other great avocado vegan recipes do you like?