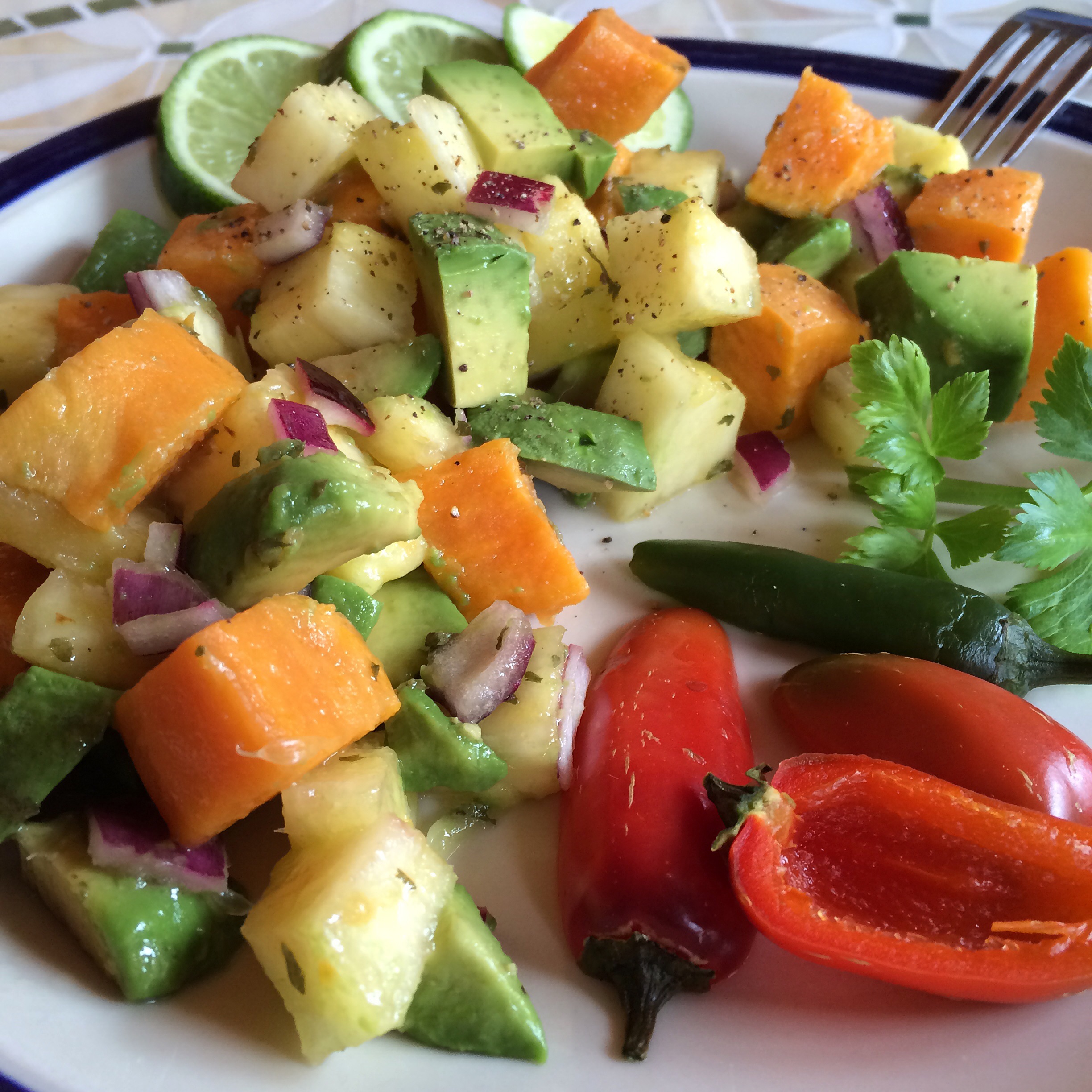 It's springtime in Wolfeboro, New Hampshire. The snowpiles are melting and giving way to early blooming flowers like crocus and daffodil, a welcome, colorful change.
This was partly the motivation for this salad, that and trying to find a satisfying gluten free, dairy free lunch. It also happens to be vegan and very tasty!
Ingredients:
1 ripe avocado, peeled, chopped
1 med. sweet potato, peeled, chopped
2 tbspns finely chopped red onion
1 red and 1 green jalapeño, finely chopped
Juice of one lime
1 1/2 cups fresh pineapple chunks
1 tbsn fresh cilantro, finely chopped
Freshly ground black pepper to taste
Recipe:
Steam the sweet potato chunks until tender. Then toss all the ingredients together until the lime juice has coated everything.
Serve on a sunny porch with some calypso music playing and think about warmer weather coming real soon!
You might also enjoy this article:
19 Science-backed Health Benefits of Pineapple by Helen Nichols