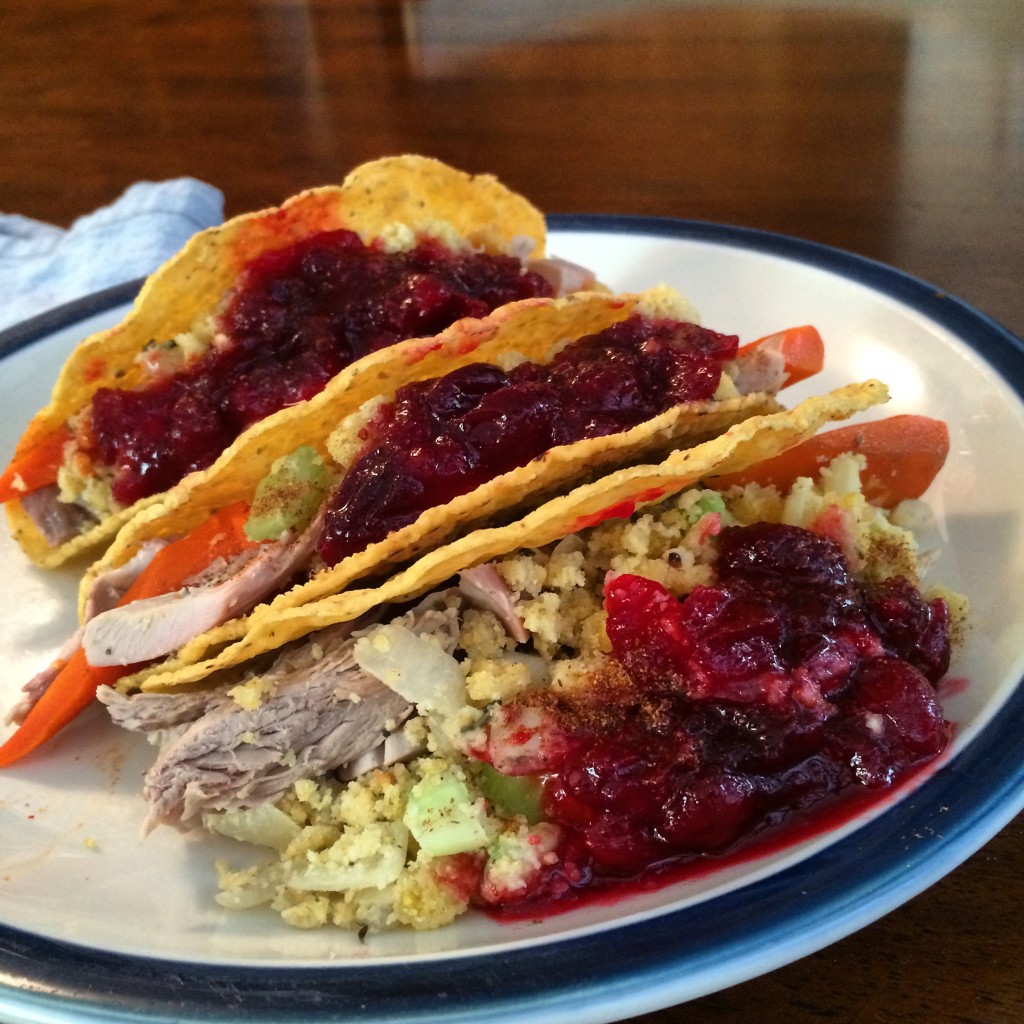 Gluten Free Dairy Free Turkey Day Tacos
(AKA: Thanksgiving Tacos)
Prologue to the Recipe:
Traditions (from "The Fiddler On The Roof")
"Here in Anatevka, we have traditions for everything."
"How to sleep." 
"How to eat." 
"How to work." 
"How to wear clothes."
"For instance, we always keep our heads covered, and always wear a little prayer shawl. This shows our constant devotion to God."
"You may ask, how did this tradition get started?"
"I'll tell you."
"…I don't know."
"But it's a tradition."
Thanksgiving – The Tradition That Keeps On Giving
Part of the Thanksgiving tradition is to always prepare way more food than any person should ever eat, and then for the week that follows, trying to find creative ways to get junior to eat them . Why? I don't know…  but it's a tradition.
This year, instead of just warming over leftovers and slogging through another big hot dish of tradition, today I broke with tradition and went with my craving. Hence:
The Thanksgiving Taco
Just dice up some of your favorite Thanksgiving Day leftovers and spoon them into some taco shells. I jazzed up the cranberry sauce with some cayenne pepper, and I was in taco heaven. Our forefathers (or should I say "antepasados") would be so proud.
BTW – This is a gluten free, dairy free recipe. With the right shells, it could also be made grain free. For a vegan recipe, you could leave out the turkey, perhaps replace with some tofurky or seitan. Thankfulness is for everyone. Viva el taco!