Early summer in New England yields a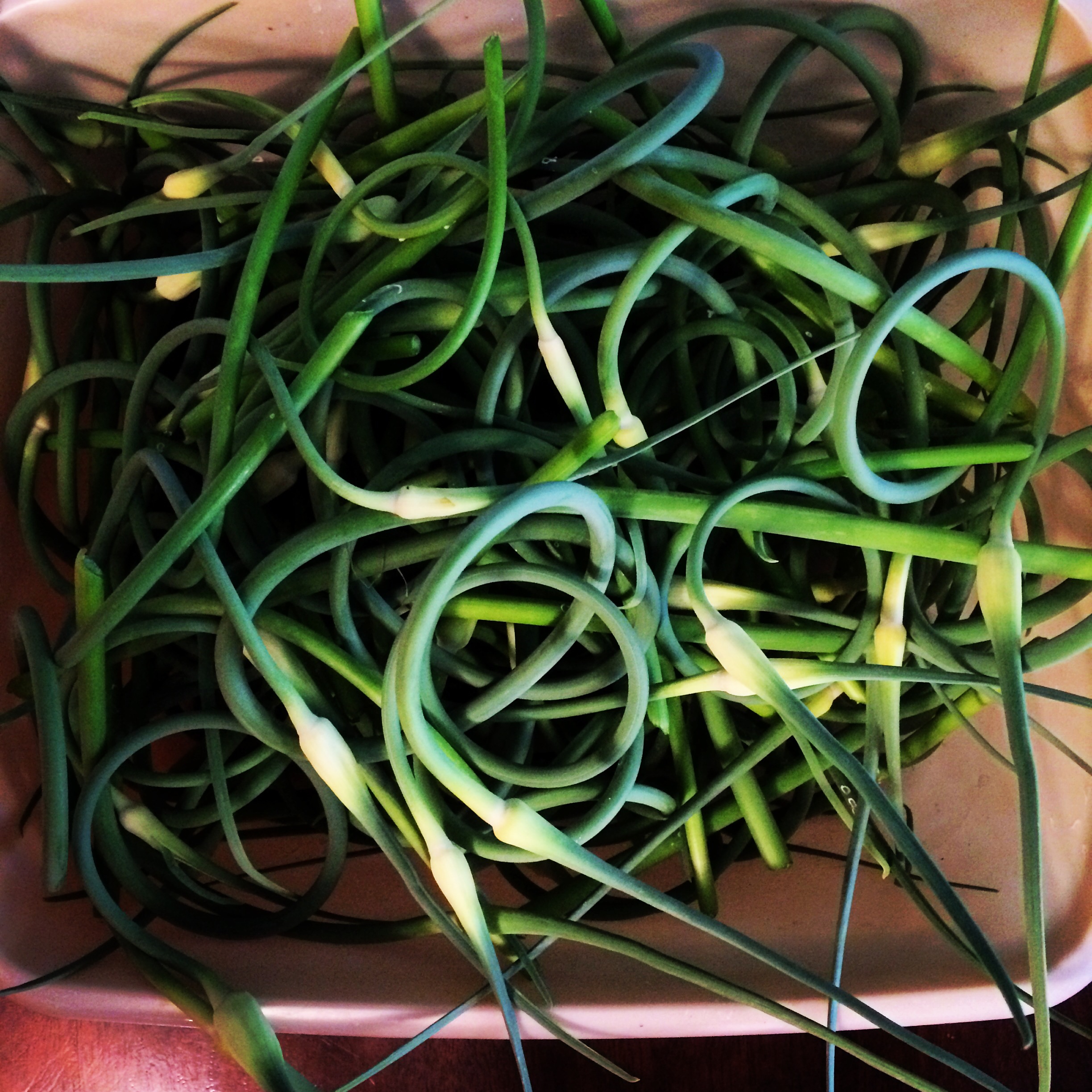 bumper crop of fragrant garlic goodness – the garlic scape. Garlic plants put up these curly flower buds which get trimmed in order to have more energy go into the bulb rather than to a flower top.
We've discovered a great way to enjoy garlic scapes: pesto!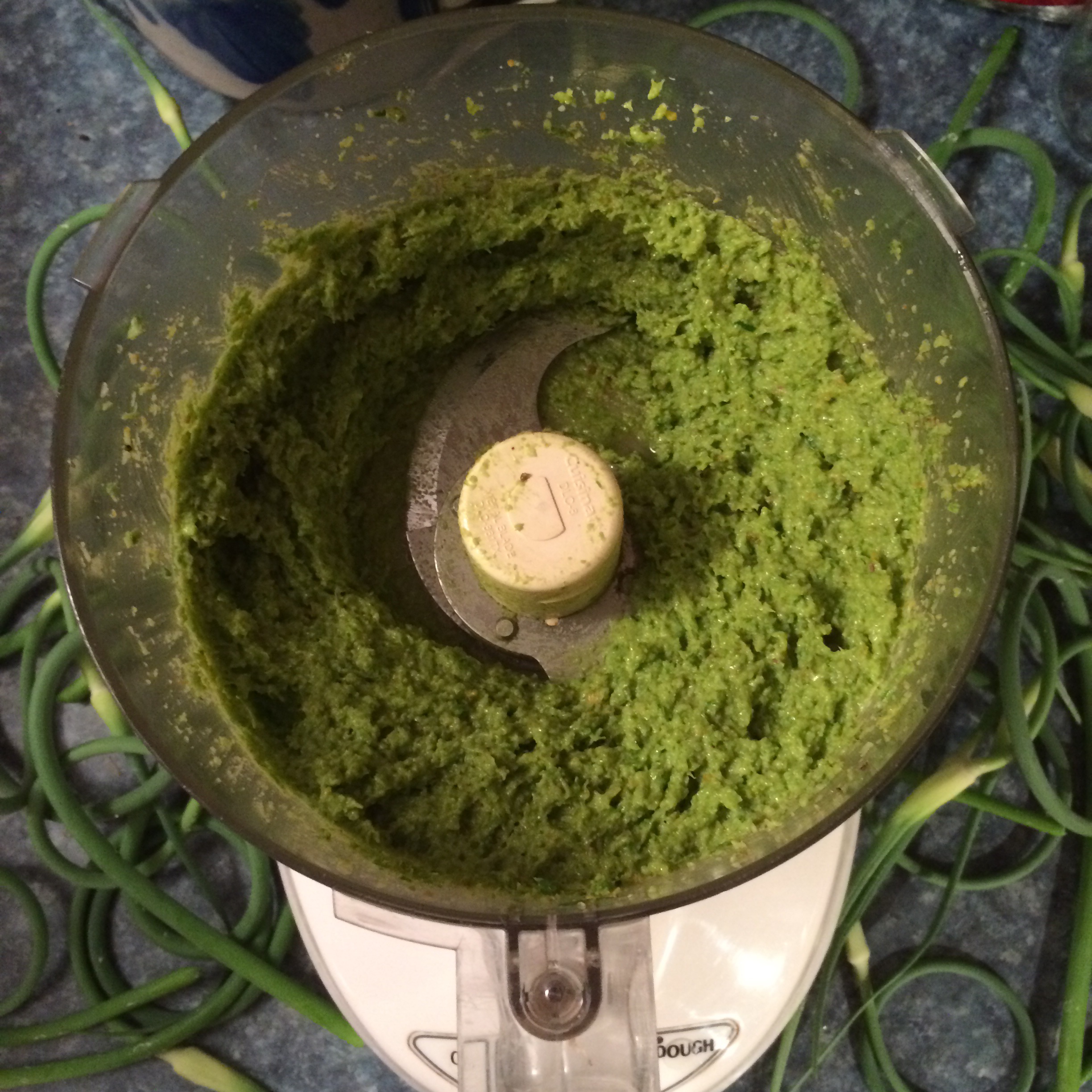 This great spin on traditional basil based pesto is a garlic lover's dream. The recipe (credit to epicurious.com) suggests the pesto as a pasta topping, but we decided to try it first as a pizza topping.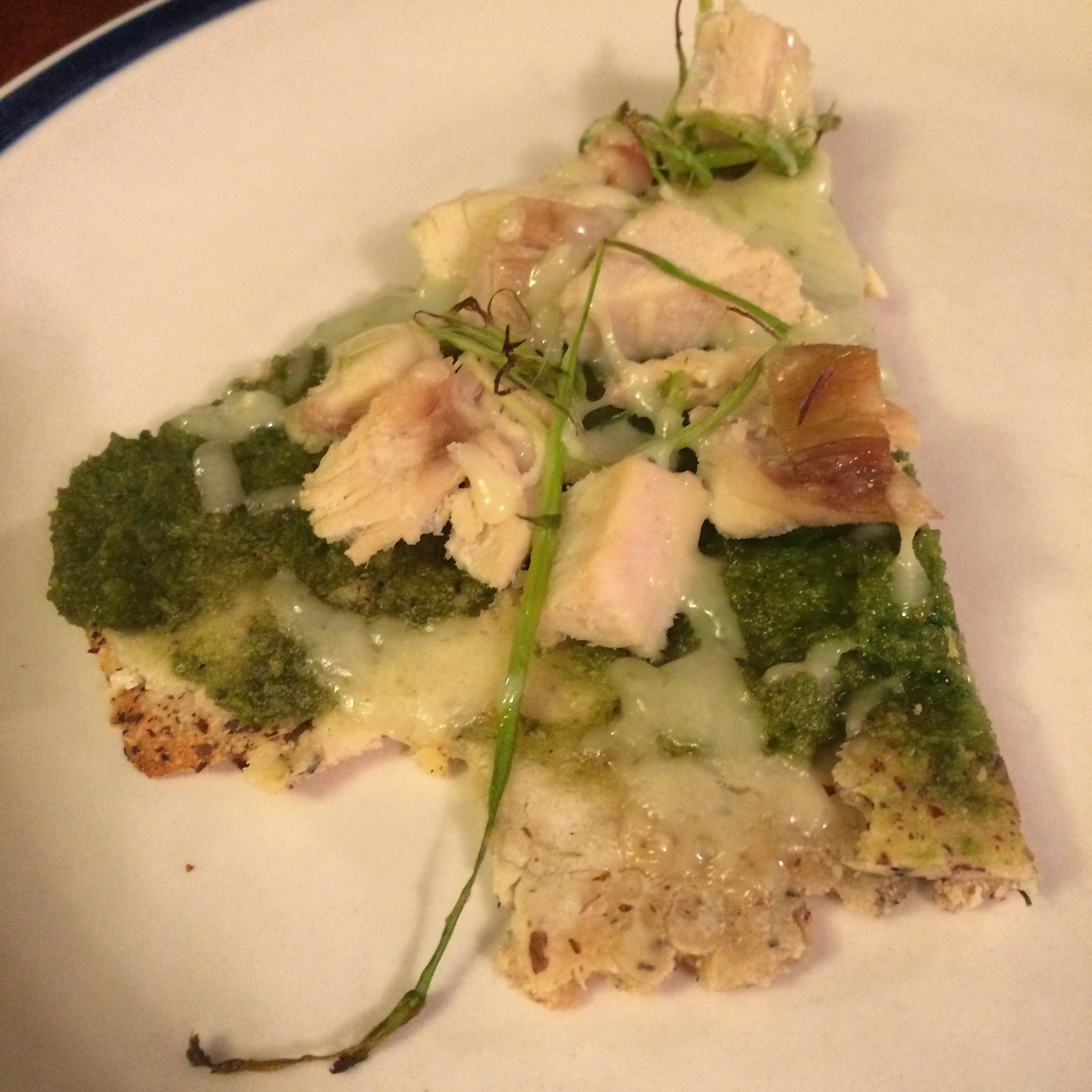 This gluten free pizza has garlic scape pesto, asparagus threads, smoked chicken and vermont cheddar: a perfectly balanced mix of accents and textures.
Thanks to Sidewalkfarms.com for posting their pesto pic on Instagram. Thanks to epicurious.com for the original recipe!
Garlic Scape Pesto Recipe
10 large garlic scapes
1/3 cup unsalted pistachios
1/3 cup finely grated Parmigiano-Reggiano
Kosher salt and black pepper
1/3 cup extra-virgin olive oil
Make the pesto: Puree the garlic scapes, pistachios, Parmesan, 1/2 teaspoon salt, and 1/4 teaspoon pepper in a food processor until very finely chopped. With the motor running, slowly pour the oil through the opening. Season the pesto with salt and pepper to taste. (The pesto keeps in the fridge, covered, for 1 week or frozen for a month.)