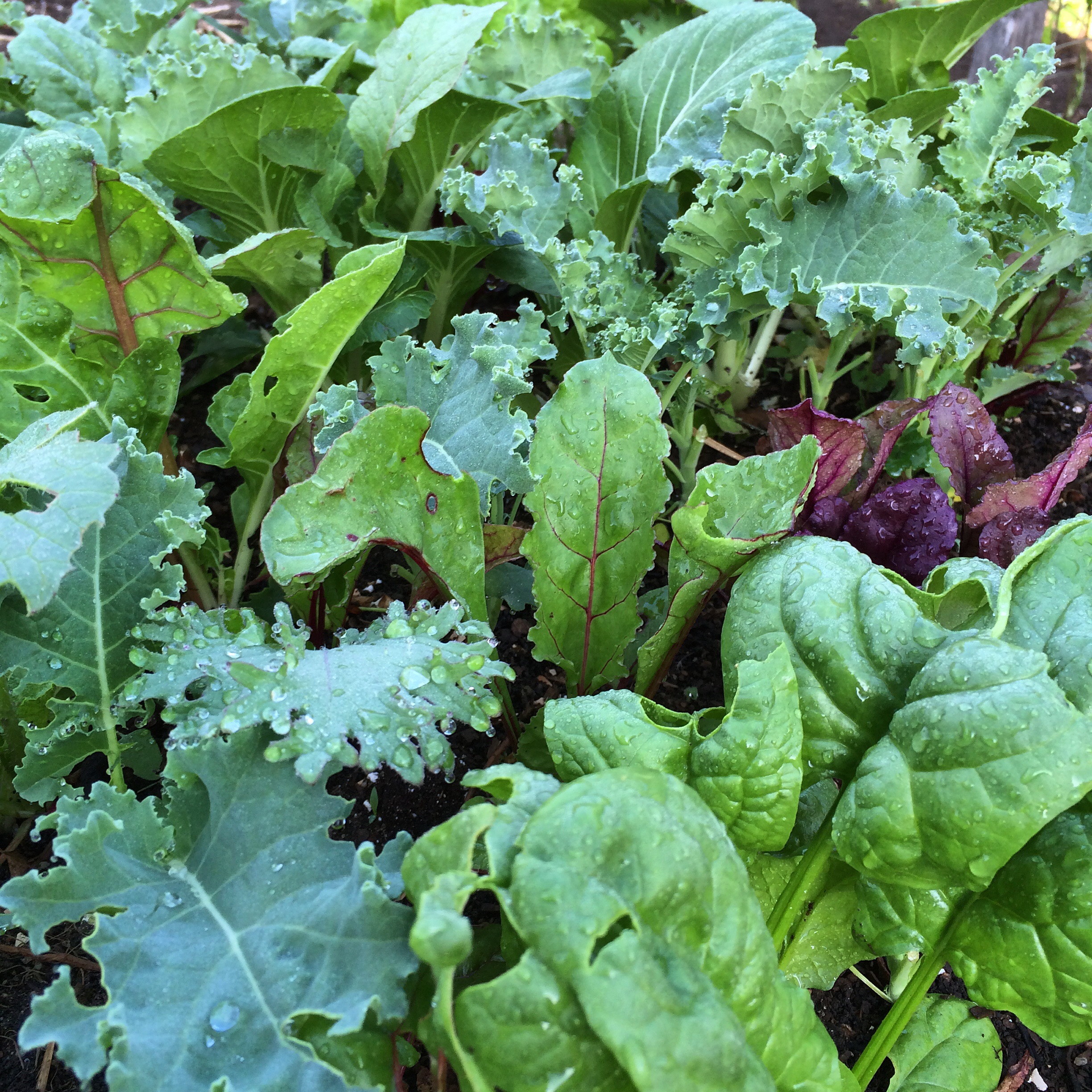 The dew on these salad greens is a welcome site this morning. It's been an unusually dry spring here in New England and we were happy to have a thunder storm hit here last night.
This salad bed is a mix of kale, spinach, chard, lettuce. beets, radishes and bok choy I started indoors in a tray at the end of March.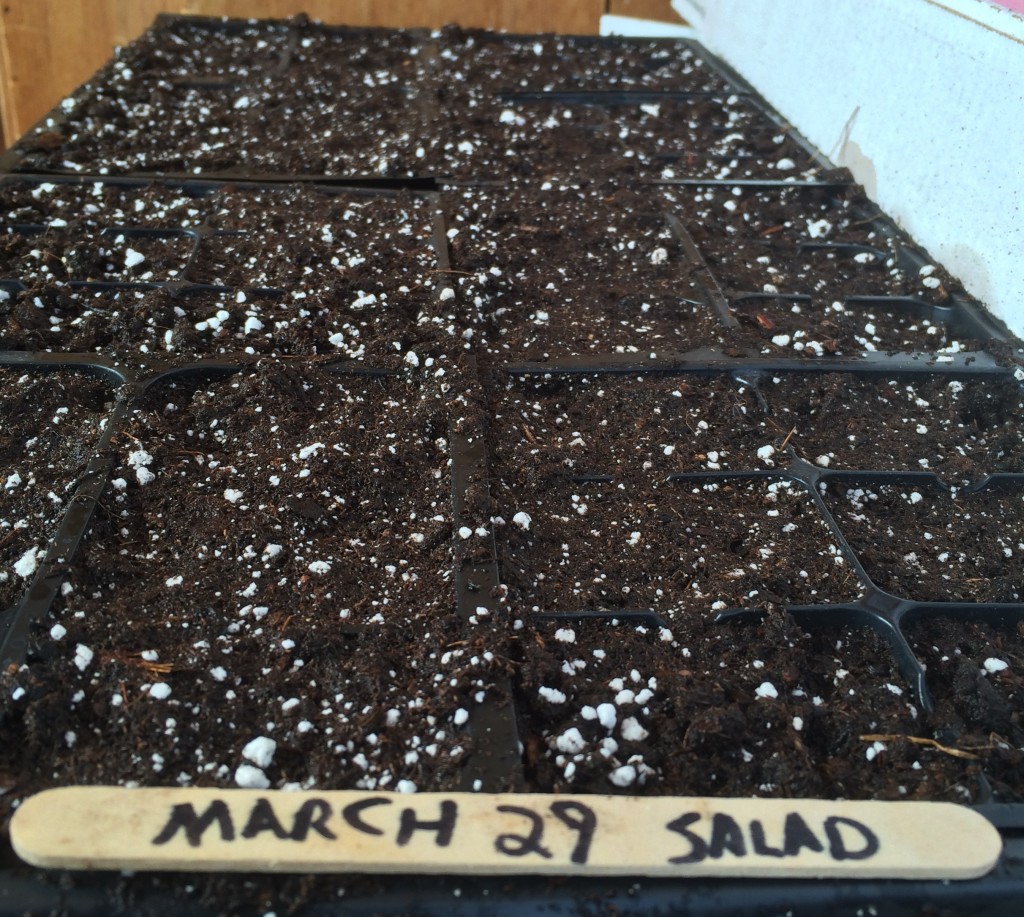 We transplanted them into a cold frame 4 weeks later, where they've been ever since. The frame protected them from the frost, bugs and critters very well. Now that all danger of frost is passed, I've kept the frame on them, leaving the top off, just to reduce the likelihood of the plants getting eaten by pests.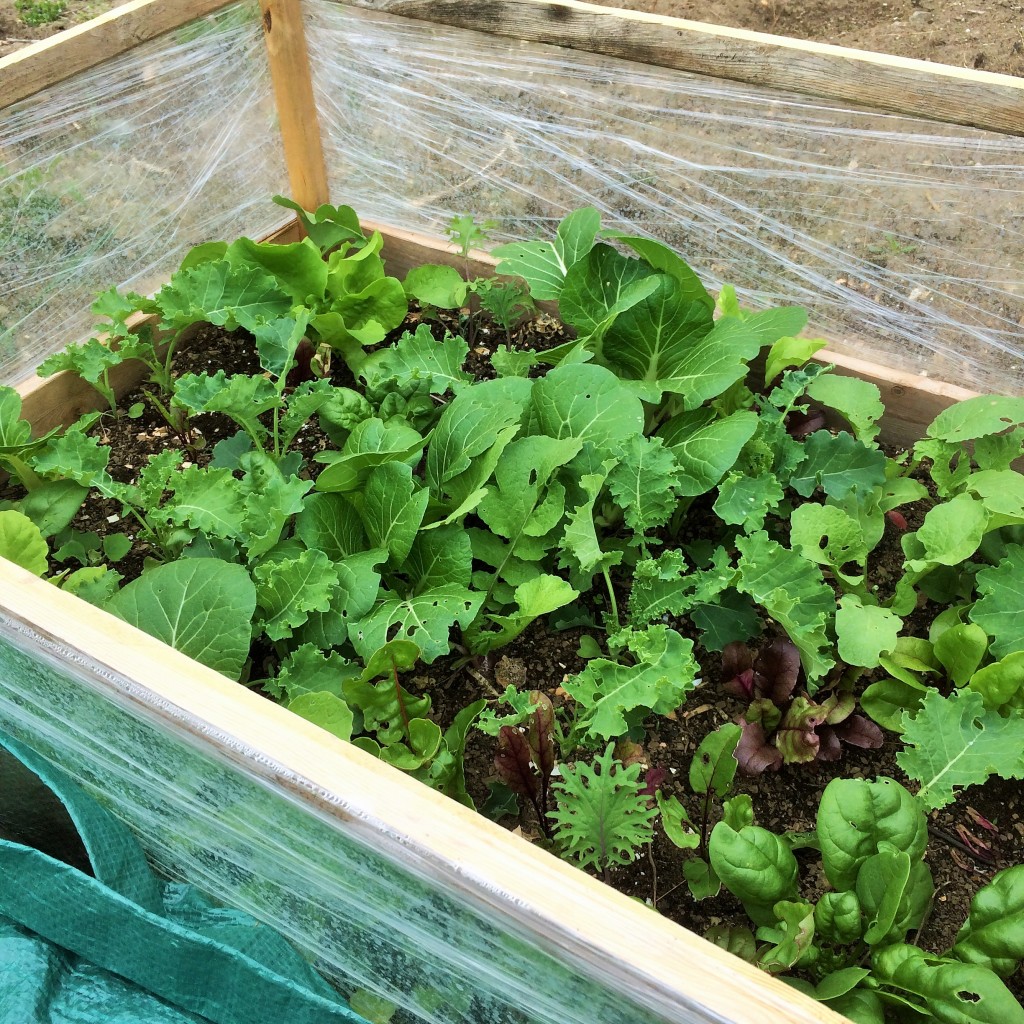 We get 3 – 5 healthy salads a week from this 2×3′ frame built from scrap wood and shrink wrap. Because of the wide row, dense planting, there is no weeding and the soil retains moisture very well.
For very little effort, and a very tiny space, we can enjoy fresh organic greens for salads and brazing from April to November. (Withought the cold frame, these greens would only survive from late May to late August)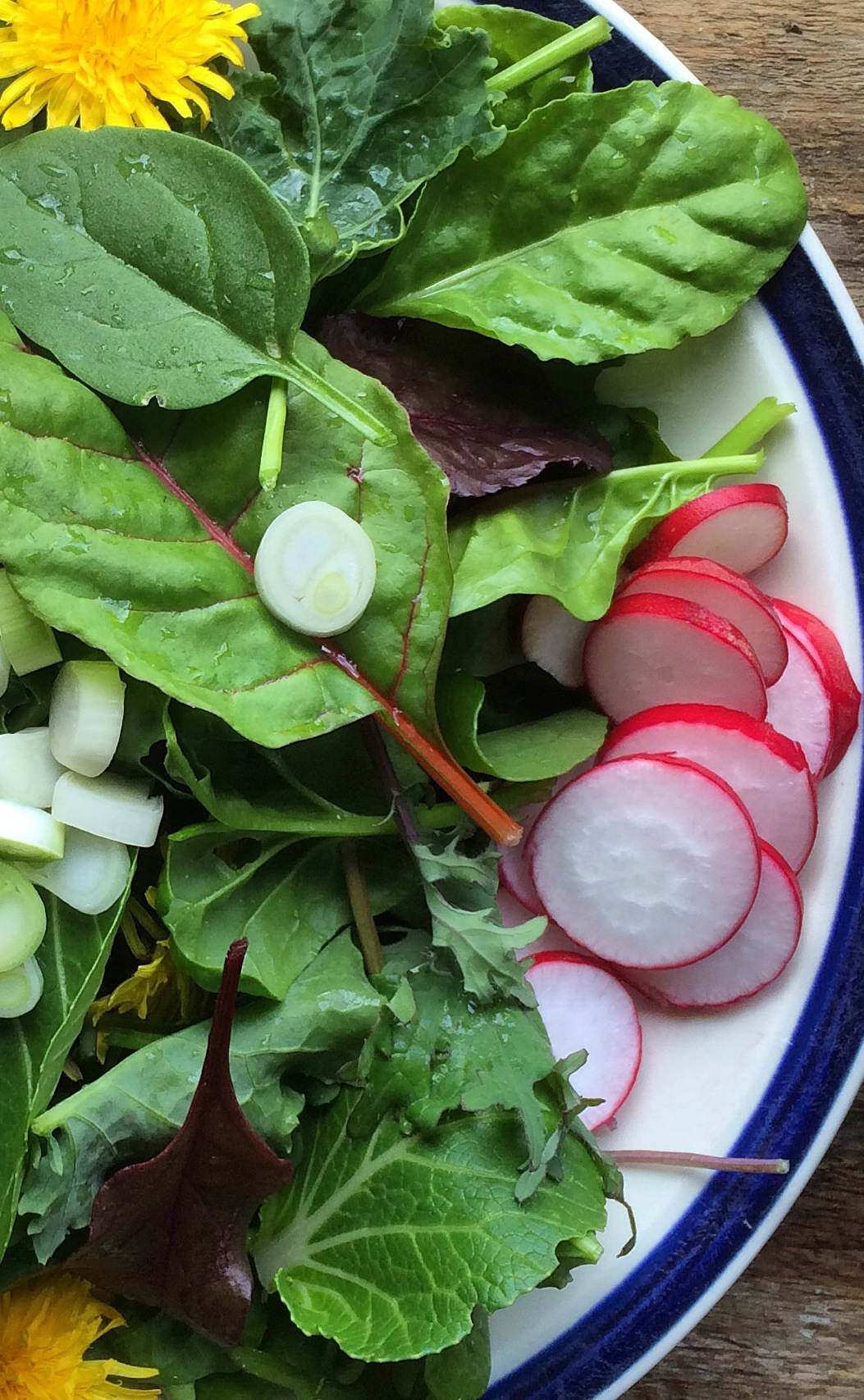 Tip: If you want to enjoy the full flavor of your freshly grown greens, pick them a few hours prior to eating, wash them well, shake off excess water and place them on a cookie sheet in the refrigerator for at least an hour, but not more than four hours. Allowing them to cool off like this will make them sweeter and more flavorful than eating greens right after picking.