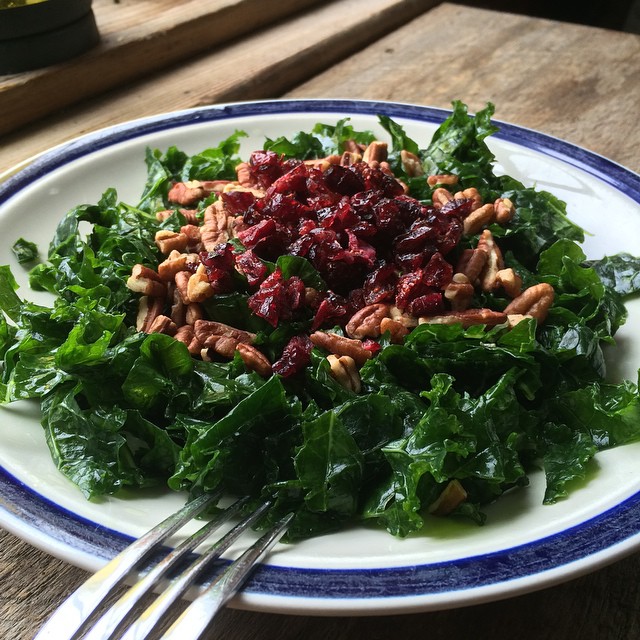 The kale harvest is well underway at Mercy Hill Farm and we've got lots of it! It's available for sale inside our barn and there are SO many ways to enjoy it. Here's a simple salad I made yesterday for lunch:
Cranberry Walnut Kale Salad Recipe
(makes one large serving or two side servings)
5 or 6 large kale leaves
1/4 cup dried cranberries diced
1/4 cup raw walnuts coarsely chopped
Massaging Your Kale
(this process makes it much tender and tastier in salads)
To prepare the kale, rinse the leaves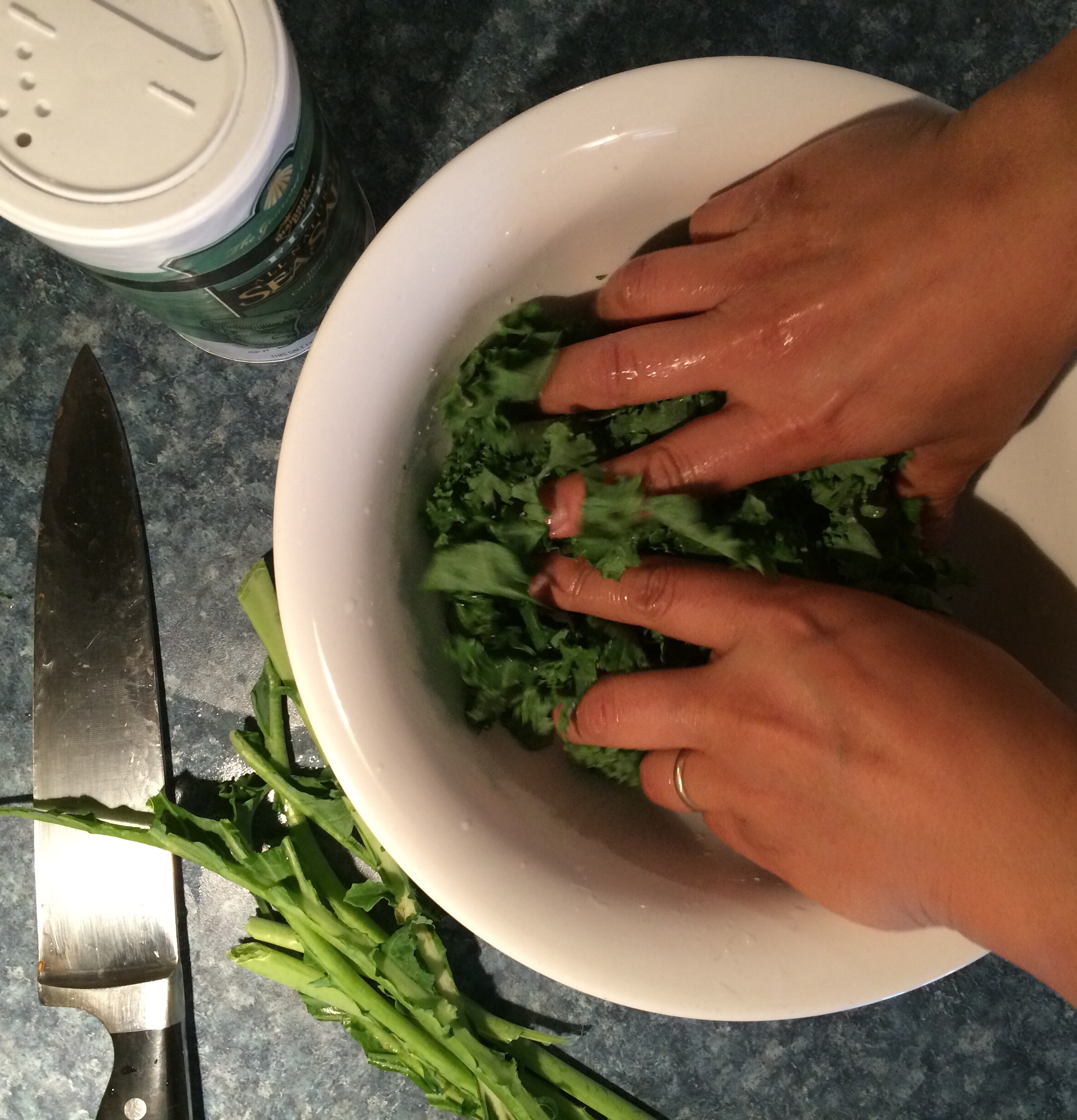 vigorously under cold water. Discard the thick main stem and cut the leaves into 1″ pieces. Place the leaves in a large mixing bowl. Sprinkle with about a teaspoon of salt. Massage the kale in your hands for about 2 minutes, or until the kale looks like wet seaweed. Fill the bowl with water enough to completely cover the kale. Swish it around for a minute and then remove the kale to a plate. Empty and rinse the bowl thoroughly to remove the salt. Repeat the process at least once to ensure the salt is gone from the kale, and then move the kale to a colander to drain any excess water off. Then your kale is ready to eat as a delicious salad green packed with raw nutrients and fiber!
Honey Dijon Dressing:
This simple dressing is my go-to most days.
(makes 5-6 servings)
6 tbsns cider vinegar
2 tbsns dijon
3 tbpn extra virgin olive oil
1 tsp raw honey (2 1/2 tspns sugar for vegan)
1/2 tspn salt and pepper each
Add all ingredients to a small jar, put a lid on it and shake.
If you have not tried eating kale this way, you really owe it to yourself to give it a try.