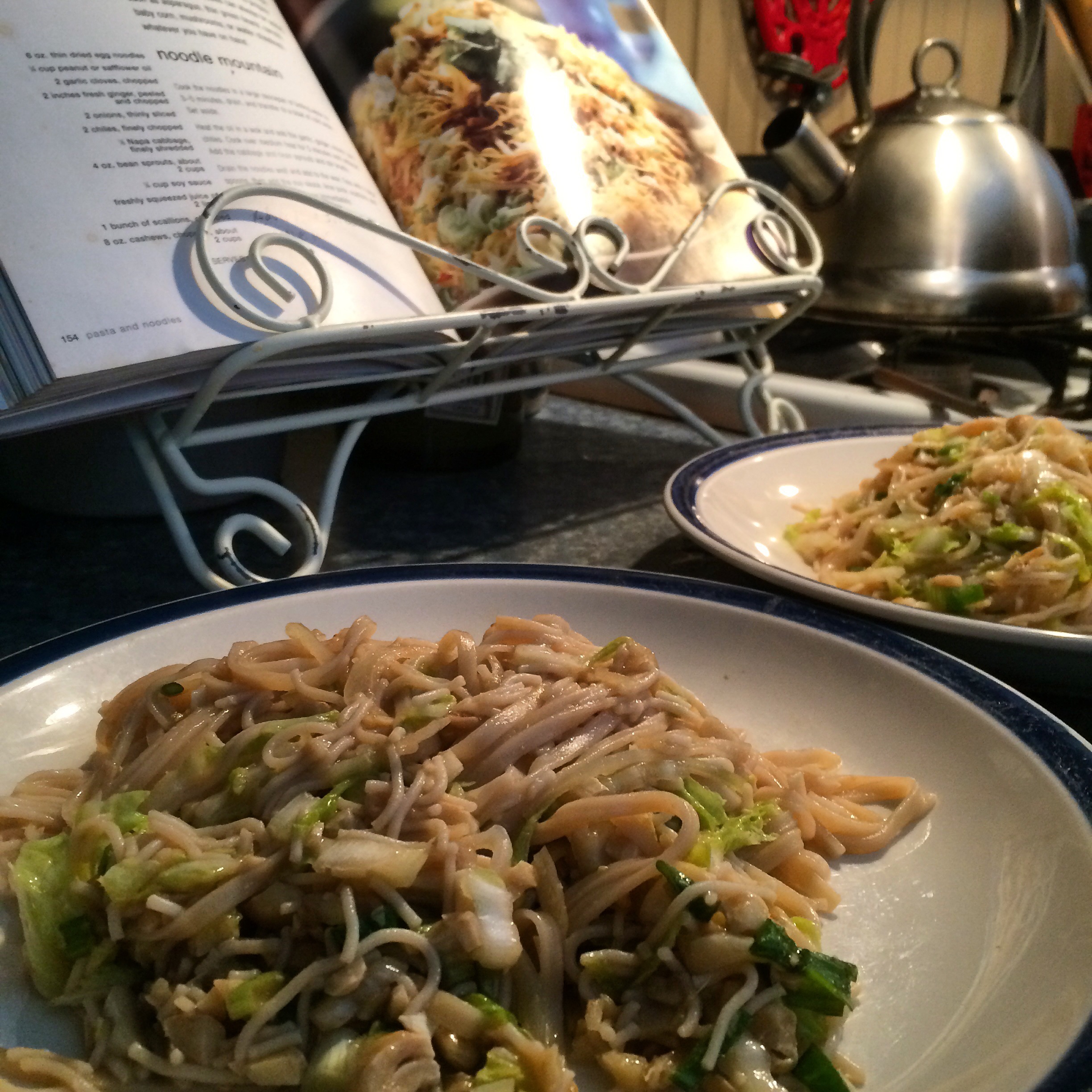 This is a very satisfying gluten free, dairy free, vegan dish full of flavor and zip.
Serves 4
Ingredients
6oz package rice noodles

1/4c extra light olive oil

2 garlic cloves, peeled and minced

2 inches fresh ginger, peeled and minced

2 medium yellow onions, thinly sliced

2 chiles, finely chopped

8- 10 napa cabbage leaves, finely shredded

4oz bean sprouts

1/4c gluten free tamari

Juice of two limes

6 scallions, chopped

4oz raw, unsalted cashews, chopped
Directions
Cook the noodles in a large saucepan according to the package. Drain and transfer to a bowl if cold water. Set aside.

Heat oil in a wok and add garlic, ginger, onions, and chiles. Cook over medium heat for 5 minutes until softened. Add the cabbage and bean sprouts and stir briefly.
Drain noodles well and add to wok. Toss gently then add tamari, lime juice, scallion, and cashews. Mix well. Serve immediately. Use chopsticks!