Gluten Free Recipe – Bacon Wrapped Broccoli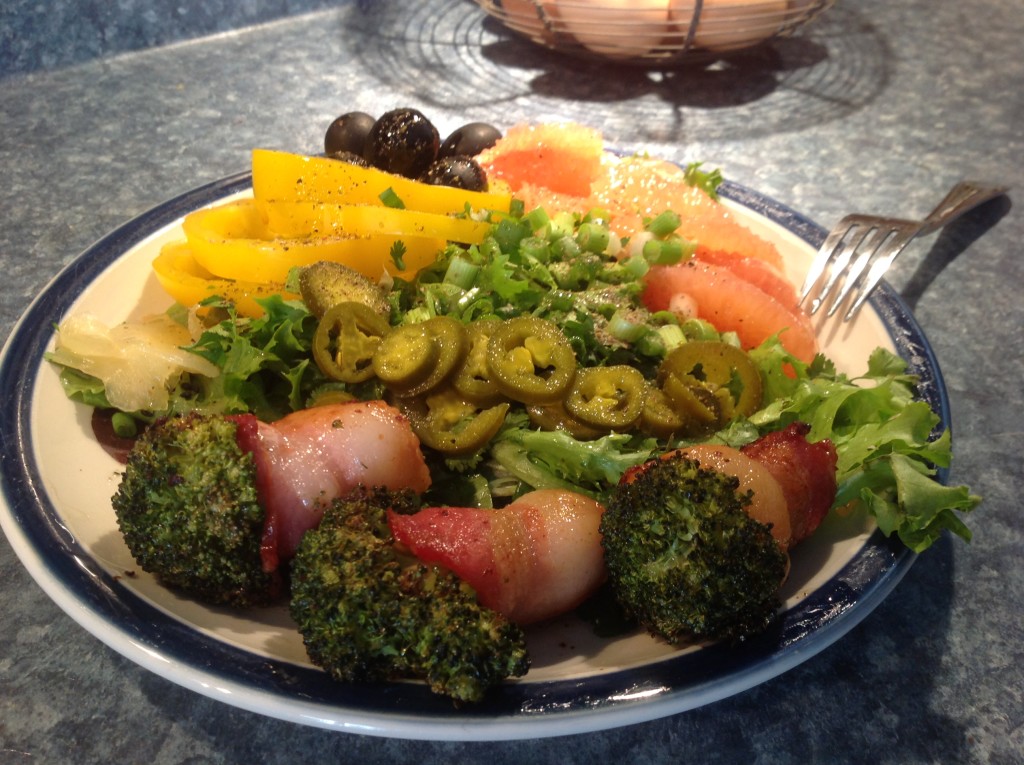 Salads are great – and can really provide long-lasting energy. Especially if you take the time to add some variety and some satisfying proteins along with all those yummy vegetables.
Here's a very satisfying addition to today's lunch salad, that is gluten free, dairy free and paleo friendly. Also – you don't need many of these as they are very rich and very filling.
Ingredients:
Broccoli spears
Uncured bacon slices, cut in half
Instructions:
Preheat oven to 425F
Wrap the bacon around a broccoli spear stem, then pin the end into the stem with a toothpick. Cut the toothpick so that just an 1/8 of the end is visible. Three for each person is plenty. Place them in a glass baking dish on their sides.
Bake uncovered for 20 minutes. Remove from the oven and using a basting brush, pick up some of the bacon fat from the bottom of the pan and brush the broccoli heads. Then return to the oven for another 10 minutes or so, or until the bacon is cooked to the desired doneness. This will keep the broccoli from getting too crispy.
When the bacon is cooked, the broccoli will be too. Drizzle the broccoli heads with the remaining bacon fat, let them cool 5 minutes and serve!
Once the broccoli is in the oven, you have time to make an epic salad to be the main course!