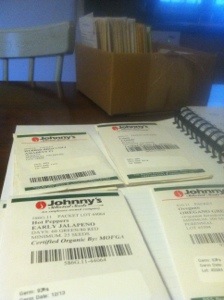 We're a wee bit anxious to see green again. How about you?
Today we're starting our longest season crops indoors; things like bell peppers, jalapeños, bunching onions, broccoli, oregano and sage.
If we can't have green outside, we're going to at least have some inside. Looking forward to offering these and many more at our farmstand this summer.
Think green!